Earlier this month, I had the privilege of presenting to each of the third grade classes at a local elementary school. (They've always been so incredibly kind to me at that school -- I couldn't ask for more support!)
Rather than rambling on and on about how a book is made, I led an interactive activity called, "Build Your Own Story," where the students and I... well, built our own story.
I gave them one category at a time (characters, setting, what does the character want, what's in the character's way, how does the character try to get what he/she wants) and they raised their hands and gave me some really creative and brilliant answers! Here are some (abbreviated) ideas that they came up with:
Princess Sally, who lives in a kingdom made of gold, wants to find the treasure that's hidden under all the gold. But what will she do about the evil witch who tries to stop her?
Detective Looker is investigating a robbery in a museum when another detective gets in his way. Who will solve the mystery first?
A chicken named Bob dresses up as a human in order to go to school with the children in his town, but he gets caught and is sent home. How will he find a way to go to school when chickens aren't allowed?
They came up with great endings for the stories, too. I'm so impressed with the fun story ideas they had! "Build Your Own Story" was a success, and I hope to do more presentations in the future.
Another exciting event happening this month is the
Goodreads Giveaway
for WISHING FOR WASHINGTON. If you'd like a chance to win a signed paperback (giveaway ends Thursday, Dec 4th) then feel free to enter: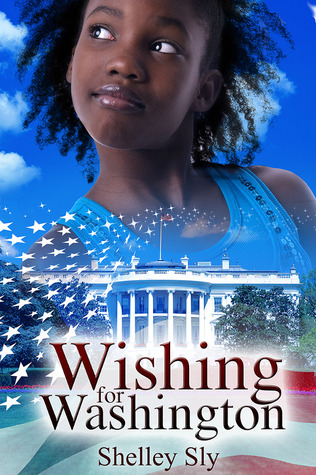 Enter to win
Any other interesting or exciting things going on lately? Feel free to share!